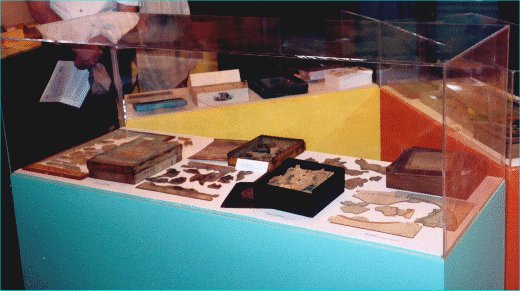 Alice J. Chamberlain -- The Temple Of Knowledge
Thomas Varty -- The Elephant
John Wallis -- Map Of England and Wales
Edward Wallis -- The World
The Temple of Knowledge (c1890) is built from the books of the Bible and there is a map of Palestine on the reverse.
c1850 The Elephant -- Graphic Illustrations of Animals showing their utility to man in their services during life and uses after death. English children's puzzle with 39 pieces.
Dated 1783 -- England and Wales Accurately Delineated from the Latest Surveys by Thomas Kitchin. An irregular border, cut along county lines.
Dated 1822 -- Two hemispheres in a rectangular border, some color cutting.